As with other types of assisted living facilities, memory care homes will offer the same assistance with the daily tasks of life, such as providing meals, dispensing medications, and helping seniors get dressed and bathed each day. Where they differ is in providing additional services and care particular to the needs of patients with memory issues.
Staff members are specially trained.
Staff members at the best memory care homes are trained in what to expect from patients with Alzheimer's and dementia and know the particular types of care they need.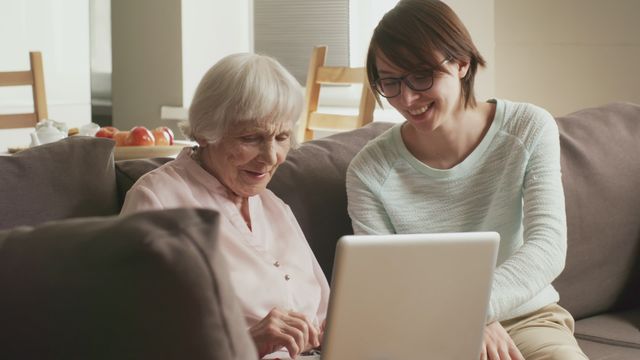 They'll provide all those same assisted living services that staff at other facilities do, but will do it with the special concerns and challenges of the illness your loved one has top of mind.
More stringent security measures are put in place.
Alzheimer's patients are prone to wandering. If they're able to, they'll walk right out the door and keep walking – endlessly looking for a place in their memory they may or may not ever find.
Memory care facilities are therefore designed to make leaving difficult (except for those with permission to come and go (like you and other family members interested in visiting). Often the doors to leave will require a code or you'll need to be let out by a staff member.
Activities are planned with the needs of memory care patients in mind.
The activities that a memory care facility plans for their patients will be designed to keep them calm, avoid confusion, and wherever possible, help them remember old hobbies and interests that keep them connected to the life and identity they struggle to remember.